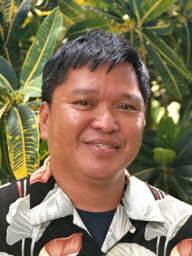 Jam
ORLANDO TUMACDER
Publisher, Songwriter, Worship Leader
Learn more about the man behind the scenes,
from the Hawaiian Islands,
that wants to see lives touched and uplifted
as God's presence and power flows through music.
Orlando believes...
"Praise is the catalyst that brings change, renewal,
and transformation to our lives and our land.
A mighty wave is nearing our islands,
an awesome wave of Godís power that will immerse the entire landscape.
Rather than destroying life, it renews and revives.
Instead of wreaking havoc, it strengthens and builds.
As we praise Him, letís ride the wave of His transforming power!"