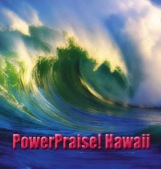 ORLANDO TUMACDER From Hawaii!
Orlando has been writing Christian songs since
his teen years. Shortly after accepting Christ in 1971,
he prayed that God would use him to write songs
for His Glory.
Since then he's acquired the musical skills of singing, playing guitar,
reading and notating music. He has composed hundreds of Christians songs,
some of which are recorded on 3 CD's.
His latest CD entitled PowerPraiseHawaii, released in early 2006, is an upbeat collection
of 12 Praise Worship songs. A mix of Gospel, Alternative, Latin, R&B, and Island styles it
captures an Island feel reflection both the unity and diversity of Hawaii's culture.
While it appeals to all age groups, young people in particular will be inspired.
Orlando is a member of New Hope Pearl Community Church and leads worship at the
City Hall prayer group. PowerPraise Band presents concerts for church and community events,
and Worship Workshops.
Orlando's goal is to see many lives touched and uplifted as God's presence and
power flows through the music.
Look for Power Praise Hawaii on the following webs!



Contact Orlando Tumacder and Power Praise Hawaii:
Phone: 808.487.0906