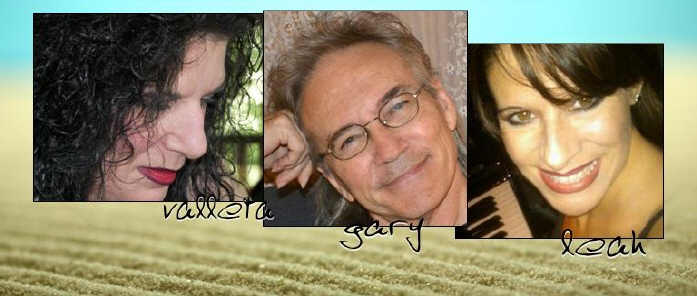 BEING A FAMILY IS WONDERFUL!
BEING A FAMILY THAT LOVES TO WORSHIP TOGETHER IS WONDERFUL!
BEING A FAMILY THAT LOVES TO LEAD OTHERS IN WORSHIP IS WONDERFUL!
That's how it is for Gary Lanier, his wife Valleta, and daughter Leah.
They have been leading worship together for over 14 years.
Each one has their own unique ministry, apart from The Laniers trio. But ministry is not complete for them, without the opportunity to come together and lead others in worship.
Gary & Leah uniquely weave their voices, with each sharing the lead vocal. Additionally they each play keyboard, weaving together sounds that bring forth an electrifying worship experience. Valleta completes the trio, singing harmony and playing ethnic percussion instruments including congas and bongos.
LEARN MORE ABOUT EACH ARTIST:
LISTEN TO "Live Worship" WITH THE LANIERS:
YOU ARE SO WONDERFUL / I SEEK YOUR KINGDOM, LORD
Log on to TLC FREE STUFF for FREE Lead Sheets of the above songs!
THE LANIERS ARE CURRENTLY SCHEDULING:
WORSHIP CELEBRATION EVENT
Scheduled on a Friday or Saturday evening.
SUNDAY WORSHIP CELEBRATION
Scheduled for the PM service.
HOME WORSHIP
Scheduled during the week for small group worship.
Contact for Information:
Email: New Creation Ministries
Phone: 580.584.2889