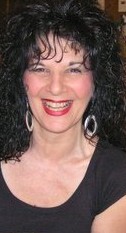 Valleta Lanier is here to help you develop
the calling you have from God.
Her goal is to see people in ministry be prepared for service,
from the detailed business structure, to being led in ministry by the Spirit,
moment by moment.
Having spent over 35 years ministering, she offers a unique mix of
business and Spirit direction, understanding that God is interested in
every aspect of ministry development.
Now you can meet with Valleta, allowing her to work with you,
either one on one, or in a small group setting.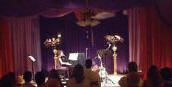 Valleta owns and operates a small event theater in Broken Bow, Ok
that is used for concerts, worship services, recording sessions,
and video taping. Now, Lamplight Theater has also become a conference center for the Ministry & Business Development
and the Indie Publishers conferences.
---
From COMMON THREAD | Houston, TX
When you think Indie Christian Music, you definitely must think Valleta Lanier. Valleta has been a tremendous blessing to Common Thread Ministries over the past 3 years. What a joy and honor it was to be with her in a one on one setting for the Ministry and Business Development Conference. Much like anyone else, we were overwhelmed with just where to start on any and all paperwork to get our ministry started. In her conference, Valleta has every step detailed and laid out perfect. No more guessing about whatís next, or what paper you need to fill out, or where you need to go to find the paperwork, etc. Itís all there. From conception of your ministry all the way to the doors opening, Valleta will be there every step of the way.
Itís not enough to tell you that her conference is worth its weight in gold. Along the way Valleta will be praying for you daily and making sure you are headed in the right direction. Her goal is quite simple... She strives to make certain that you are prepared for your service to the Lord by giving you the details of the different business structures in an easy to read and follow along program.

Allow her to work with you. God has put her here for your use.
She has one of the biggest servantís hearts that we know and
she can take so many headaches away instantly. Trust us, you wonít be disappointed in the conference and you will see just how easy it is to get your structure in place for your ministry.
She takes the guess work out of it so you can spend time doing what God intended you to do Ė
Praise Him!!
Bobby Perritt | COMMON THREAD | Lead Vocalist/Guitar
---
From Valleta...
Walking in a ministry requires a balance of being led by the Holy Spirit, and being a good business manager! These two areas seem opposite, but I believe God has equipped those He has set apart for ministry, to successfully handle the challenges! Many times He will bring people into your life and ministry, that will help you accomplish all He has planned for your calling.
If you are at a place where you need help, perhaps God is bringing us together for a Ministry & Business Development Conference. In an effort to be available to you there are three ways we can connect:
1. We can MEET ONLINE! Contact me to MEET ONLINE!
For a small fee of $50.00, I will send you evaluation forms, and correspond through email, seeking to hear your heart and ministry need, and give advise and counsel.
2. I can COME TO YOU! Contact me to COME TO YOU!
Just contact me, schedule a date, pay my travel and accommodations, and a love offering. I recommend a two day meeting, allowing me to hear your ministry needs and establish a plan of action!
3. You can COME TO SE OK!
Join me at Lamplight Theater in beautiful Southeast Oklahoma. A conference can be held in the following two ways:
One Day Individual Conference
I enjoy working with Indies on a one-on-one basis. That's what the One Day Individual Conference is all about. I will listen to what your specific need is for Ministry and Business Development, share the knowledge I have, and help target specific areas for you to begin developing.
One Day Individual Conference Cost
$250.00 per person
Not included: Meals and Lodging
Scheduling a one day individual conference
Specify two or more available dates.
Two Day Group Conference
Maybe you know other Indies that would like to attend a Ministry & Business Development Conference. That's what the Two Day Group Conference is! Indies coming together to grow their ministries. In the conference schedule below, I have included opportunities for you to share your heart and talent. Plus, I encourage everyone that comes, to stay on Sunday for a commissioning service at Regional Church! I look forward to working with you!
Two Day Ministry & Business Development
Group Conference Schedule
Friday p.m.
7:00 - 7:30 Sign in, Welcome, Fellowship
7:30 WORSHIP
Worship Leader, Gary Lanier
7:45 Talk About You!
8:30 Developing God's Call!
Hear Godís Call
Identify Godís Call
Answer Godís Call
Stay in Godís Call
Saturday a.m.
9:00 Coffee & Worship
Worship Leader, Gary Lanier
9:30 Developing the Business!
Topics discussed, based on need.
Establish an Indie Ministry Business Structure
Establish an Internet Domain Name
Establish an Email Account
Create Indie Business Cards & Stationary
Create an Indie Ministry Brochure
Create an Indie Ministry Website
Affiliate with CCLI
Copyright Your Song
Affiliate with ASCAP, BMI, or SESAC
Affiliate with GMA
Affiliate with Websites

12:00 Lunch at Beavers Bend State Park
Saturday p.m.
2:00 Developing Ministry Growth!
Grow Awareness for an Indie Ministry
Be an Indie Manager & Booking Agent
Grow Revenue for an Indie Ministry
4:00 Q & A!
5:00 Dinner Break
7:00 WORSHIP
Worship Leaders, Gary Lanier & Leah Lanier Gates
7:30 Developing You!
Developing as a Spirit Led Singer/Songwriter/Speaker
Getting Comfortable with the Stage!
Communicating with People!
BONUS IF YOU CAN STAY!
Sunday p.m.
Our Gift to Your Ministry!
3:00 Sunday Celebration
Meet with Regional Church at Lamplight Theater for an incredible time of
worship and ministry commissioning.
Worship Leaders: Gary Lanier & Leah Lanier Gates
Speaker: Valleta Lanier
TWO Day Group Conference Cost
Scheduling a Group Weekend Conference requires 4 or more participants.
Contact your ministry friends and organize a Group Weekend!
If signing up as an Individual, TLC will notify you when a Group Weekend is available.
Individual: $100.00
Put your name on the list for the next scheduled Conference.
Group Rate: $100.00 First Registrant; $75.00 Additional Group Registrants
Scheduling a two day group conference
Specify two or more available dates.
In that the conference center is a small group setting,
groups can range from 4 - 20.
---
PAYMENT

A PayPal account is not required for you to pay online.
An email will be sent, giving a link for online payment.
Payment, in advance, is required.
In the event that you will not be able to attend, a full refund will be given,
if TLC is notified within 5 days of the conference.
---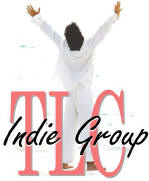 Attention INDIES!
If you are interested in participating in the TLC Indie Group,
it is through a review process.
Contact: TLC Indie Group