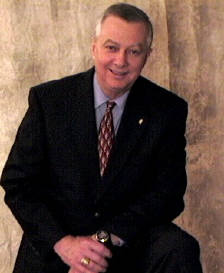 Lew King has been in music ministry for thirty-eight years
and has served churches in Texas, Arkansas, Mississippi, and New Mexico.

He currently serves as Worship Pastor at
First Baptist Church of Bloomfield, New Mexico.
Lew has been actively composing church music since 1978, and is published with
numerous Christian music publishers. As an excellent arranger and orchestrator,
Lew frequently arranges for the Mississippi Singing Churchmen, the Mississippi
State Minister of Music Menís Choir, and the Mississippi Baptist Symphony Orchestra.
The Lanier Company is proud to have Lew as an Orchestrator for numerous TLC worship songs:
COME LET US PRAISE THE LORD
ENTER INTO HIS GATES
GOD SO LOVED THE WORLD
I AM A NEW CREATION
IT'S A NEW DAY
KEEP ASKING
PRAY WITHOUT CEASING
WELCOME TO THIS HOUSE
In addition, he is an Orchestrator for the new LifeWay hymnal, THE WORSHIP PROJECT.
Click the following links to view several LEW KING publications:
LEW KING MUSIC ON SHEET MUSIC PLUS
LEW KING PUBLISHED MUSIC SHAWNEE MUSIC
LEW KING PUBLISHED MUSIC MONARCH MUSIC