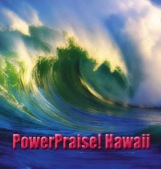 Jam
JAN SHIMA From Hawaii!
Jan is a worship leader and entertainer,
ministering and singing from Hawaii to California,
Japan, and touring internationally.
As a recording artist, Janís CDís have received nominations for the
Na Hoku Hano Hano Awards and Hawaii Music Awards
for Inspirational Album and Female Vocalist of the Year.
On her CD, WHO IS TO COME she not only wrote the music, but is also the producer,
vocal arranger, and vocalist. Likewise, for the CD PowerPraise!Hawaii she is the producer, vocal arranger, and vocalist.
In addition to singing, she plays and teaches violin, guitar, and mandolin,
and has a BFA from the University of Michigan.
Look for Power Praise Hawaii on the following webs!



Contact Jan Shima and Power Praise Hawaii:
Contact: janshima@pixi.com
Booking: info@janshima.com
Phone: 808.487.0906