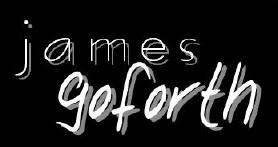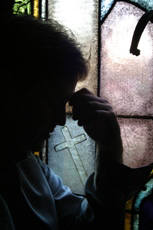 Missions, Concerts and Conferences
Singing Men of North Texas
Patrick Street Baptist Church,Ferris, Tx
All Saints Lutheran Church, Arlington, TX
First Baptist Church, Richardson, TX
Christian Faculty Leadership, Dallas, Austin and San Antonio, TX
Santa Cruz Catholic Church,. Austin, TX, (Festival)
Thorntree Baptist Church, Cedar Hill, TX
Hampton Road Baptist Church, Desoto, Texas
Travis Avenue Baptist Church, Fort Worth, Texas (Singles)
Cross Roads Baptist Church, Lancaster, Tx
First Baptist Church, Lancaster, TX
Millbrook Baptist Church, Lancaster, TX
Highland Church of Christ, Abilene, TX
Lawn Baptist Church, Lawn Texas (DiscipleNow)
Holy Grounds CoffeeHouse, McKinney, Tx
The Door (CoffeeHouse) Dallas, TX
Olive Place Baptist Church, Fort Worth, Tx
Block Party Evangelism, Shreveport, LA
Mission Trip to Romania, Hampton Road Baptist Church, DeSoto, TX
Southern Oaks Baptist Church, Bryan, TX
Mission Trip to New York City with Rush Creek Community Church
Rush Creek Community Church, Arlington, TX
Southside Assembly of God, Garland, Tx
Rush 100, Plano, Tx
God's World Church, Dallas, Tx
FFE Trucking Ministry, Lancaster, Tx
Windsor Assisted Living, Lancaster, Tx
First Baptist Church, Ovilla, TX
Mardel Christian Bookstores
Family Christian Bookstores
Juvenile Prison Ministry
Church of the Disciple, DeSoto, TX
The Oaks Baptist Church, Grand Prairie, TX
Covenant Presbyterian Church, College Station, TX
Park Cities Baptist Church, Dallas, TX
Castleberry Baptist Church, Fort Worth, TX
Long Branch Community Baptist Church, Midlothian, TX
Thorntree Baptist Church, Cedar Hill, TX
Good Shepherd United Methodist Church, Cypress, TX
First Lively Missionary Baptist Church, Lively TX
For Scheduling James Contact:
For Additional Ministry Information:
Cross Strings Ministry Website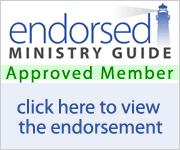 What People Are Saying About James:

"On his self-titled album, James Goforth covers a fair range of musical territory: from up-tempo praise and worship, to slower, more contemplative acoustic songs, but regardless of the musical style, the lyrics always point simply and directly to Christ. "Believer," the album's rousing opening track, cuts right to the heart of what salvation really is, stating that it's all about grace and love from the father. "Follow," a slower tune with just a hint of a country sound, clearly shows what our main desire should be once we have come to believe: namely, following Jesus wherever he may lead us. On "His Hand," a wonderful acoustic tune featuring awesome harmonies and richly layered guitars, James acknowledges God's handiwork in everything from the beauty of nature, to providing the inspiration for his music. James even brings new life to an old favorite, "Power in The Blood," with an arrangement that blends a somewhat bluesy country style with a driving rock rhythm. And finally, James shows that he is also an accomplished musician on the acoustic instrumental "latter Rain." Musically, there is probably something that almost anyone can enjoy, and lyrically, the songs on this album are ones that we can all learn from. So, check out James Goforth's self-titled album and be refreshed."
Reed Hoffman, Depot Radio


"Solid acoustic pop/rock songwriting and lyrics proclaiming a strong Christian faith, all combine to make this CD a release that has broad appeal.....The up-tempo rock feel of "Believer" and "New Song" show us that James is able to deliver a pop song that can sound appropriate alongside anything from Steven Curtis Chapman or Third Day."
Hammonline.com Reviews


"James is an excellent musician with great skills in worship leadership and concert performance. He worked our praise team to craft a set of songs that effectively ushered our congregation into the presence of Christ. In concert, his music and testimony worked together to proclaim the Gospel in a fresh and powerful way."
Scott Stivers, Minister of Music,
All Saints Lutheran Church, Arlington TX


"I have known James Goforth for over seven years and have found James to be a tremendous blessing in the life of All Saints Lutheran Church where I serve and in my own personal life. James has been one from whom I received encouragement and love as well as a strengthening and blessing in my faith. I have shared moments of ministry with James and believe that you too will find great gifts of God in James and coming through the ministry he shares. I do recommend that you partner with James and through this opportunity God will bless many."
Pastor Stephen F. Roepken, All Saints Lutheran Church, Arlington,Tx


"Totally awesome concert at HRBC! I have always enjoyed your voice and music
but you have taken it to a new level. God is so present in your praise
music. Keep following after Him and He will continue to bless your work!
Proverbs 16 : 2 All a man's ways seem innocent to him, but motives are
weighed by the Lord. 3 Commit to the Lord whatever you do, and your plans
will succeed."
Greg Mayes, Deacon, Hampton Road Baptist Church, DeSoto TX


"Thank you for making my little girl feel so special the day we met you. She
plays your CD all the time. You are true blessing to the ministry of music.
As far as the coming to the church and playing for us, I and my family would
love to have you come."
In His Love and Service, Jo Foster


"Your name is so appropriate and I pray that He will, indeed, send you forth
so that others can not only hear His message of mercy, but enjoy the gifts
that He has so lavishly bestowed on you. I really look forward to seeing all
that's ahead for you! And I pray His blessings on it as you finish up. May
HE have the final mix! Holy hugs, my new friend..."
Cynthia Record, Worship Leader Bent Tree Bible Fellowship


"I love listening to your cd, it helps to keep me lifted up. I also am a
Christian, and am totally in love with the LORD, and grateful for all the
things that GOD has entrusted me with. I'm sure you know all too well what he
can do for us. The words you sing of are incredibly exactly where I feel I am
often. The Lord carries me so...much I wish I could do the same for him.
PLEASE let me know when your next cd comes out, I would love to enjoy it. The
one I have my brother, scooter gave to me, of course he kept the autographed
sleeve. Keep up the awesome work for the lord, I love to imagine the smile on his face
and the happiness in his heart when he see's his people at work, in this all
too troubled world full of lost souls just wandering and waiting for nothing.
God Bless, you're in my prayers!"
Love Peggy!


"James, WOW!!! What a blessing you were to us on Sunday! I am so grateful and thankful
to you and for you. James you are an awesome friend and partner in ministry!"
Pastor Steve Roepkin, All Saints, Arlington, TX


"You have an incredible ministry. Since seeing you in concert and meeting you personally, my son, Casey,
is now listening to Christian music, interested in attending church and seeking more after God..."
Mother of 9 year old Casey

"Very good, will inspire many people, old and young. Very unique, this cd has a different feel,
but one that young people can enjoy and receive a great message."
Reviewer: Mike Peterson


"Thank you so much for coming, blessing us with your gift, and giving God all the Glory.
I really liked how you kept plugging the Word, and the way God speaks powerfully through it."
Caren Christian, Highland Church of Christ, Abilene, Texas


"…thank you for the godly gifts you shared with us at CrossOver. God marked our time together
with his grace and glory? We continue to reap the benefits of your praise and worship."
David Lang, Youth Minister, Highland Church of Christ, Abilene, Texas


"James, Thanks for the blessing!! I will enjoy every minute, you rock for Christ."
Lori Gray

"My reason for emailing you is personal. As I watched your video the thought came to my mind, send the Bible story to James. This thought awoke in me as I listened to you to describe how you write the songs God has given to you. I was thankful to hear that you spend time in God's Word and those moments are the basis of your songs."
Pastor Steve


"The thing God had laid out for us to do this year was to get Christian kids to sell-out 100%. No more, yes I'm a Christian, but just excuse my language, partying, etc…And did he work there! Kids went public! Lives were changed and I believe with all my heart that this went deeper than "event Ministry." I just love when He allows me t the blessing of being any part of His great plan. He is a WOW! God! The other thing He made evident to me was that you were supposed to be there. You did indeed do a great job with your music, but you also showed them what it was to be 100% sold out to Christ! Thank you! You were a blessing! I hope we have the opportunity to get you back here. We'd love it!"
Diane Walker, Youth Minister, Lawn Baptist Church, Lawn, Tx